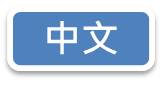 Introduction
The ROC Ministry of Economic Affairs would like to cordially invite you to attend the opening ceremony of the 2016 Taiwan Wind Power Investment International Conference and Exhibition scheduled to be held in Taipei City Aug. 25-27, 2016.
In recent years, the government of Taiwan has begun through various programs to actively promote the development of the nation's onshore and offshore wind power resources, the latter of which have been rated by leading global offshore energy market research and consultancy organizations, such as 4C Offshore, as among the best in the world. The current set target is to achieve total installed capacity of at least 4.2 gigawatts by the year 2025 (3 GW for offshore, 1.2 GW for onshore).
This government initiative, which includes demonstration pilot projects, development zones, and various investment and other incentives, has provided an excellent opportunity for overseas enterprises with expertise in the field to tap Taiwan's onshore and offshore wind power market, including through partnerships with local companies and direct investment.
The upcoming conference and exhibition offers an ideal platform for participants to showcase their products, services and capabilities, engage in exchanges with related local firms to explore potential partnerships, and gain a better understanding of the local onshore and offshore wind power market and investment environment. It also offers the choice of setting up national pavilions to gather all the participating exhibitors from a specific country in a single display zone.
We therefore warmly welcome your participation in this international event to help achieve commercial win-win outcomes as well as create a cleaner and more sustainable energy future.
Date: Aug. 25-27, 2016
Venue:Taipei World Trade Center Exhibition Hall 3
(No. 6, Songshou Rd., Xinyi Dist., Taipei City, Taiwan, R.O.C.)
Attendance: Attendance at the exhibition is free.
Registration is now closed as we have reached our full capacity for the conference.
Agenda:
Day 1 Conference Ceremony(Room A)
August 25(Thursday)
Time
Topic/Speake
09:00-09:55
Registration
09:55-10:00
Warm-up Activity
10:00-10:10
Opening Remarks
Dr. Chih-Kung Lee,Minister of Economic Affairs
10:10-10:35
Opening Remarks
Delegates
10:35-10:45
Opening Remarks
Dr.Chien-Jen,Vice President
10:45-10:55
Opening Ceremony
10:55-11:15
【Keynote Speech】
Policy and Investment Environment of Wind Power in Taiwan
Mr.Chun-Li Lee,Chief Secretary,Bureau of Energy, Minister of Economic Affairs
11:15-12:00
【Keynote Forum】
Advantages and Challenges of Wind Power in Taiwan
【Moderator】Industrial Technology Research Institute
Dr.Yie-Zu Hu, Vice President and General Director
【Keynote Speech】Copenhagen Infrastructure Partners
Mr.Jesper Krarup Holst Vice President
【Panel】
DONG Energy Mr.Matthias Bausenwein,General Manager
Siemens Mr. Hans Ole Hermansen ,Head of Offshore Wind,APAC
DNV GL Mr.Mathias Steck,Executive Vice President and Regional Manager Asia Pacific,Energy and Renewables Advisory, DNV GL-Energy
ECN Mr.Levien de Lege, General Manager
EOLFI Mr.Jole CICERON,Chief Executive Officer
Day 1 Parallel Sessions
August 25 13:00-17:00PM
Session【1】Wind Power Development and Investment
Session【2】Wind Farm Construction and Grid Connection
Session【3】Wind Turbine Supply Chain
A
B
C
13:00-13:30
K2 Management A/S
ABB
Air Water Systems
13:30-14:00
IT Power
Boskalis Offshore
D-I-S
14:00-14:30
DNV GL
Fugro
Enercon
14:30-15:00
EOLFI
IDEOL
GE (Renewables Energy)
15:00-15:30
Leosphere
ONP
HITACHI
15:30-16:00
Siemens
Schneider Electric
MELCHERS
16:00-16:30
Windsim
GE (Renewables Energy)
DEME GROUP
16:30-17:00
BNP Paribas
InfraVest
Eversheds
Day 2 Parallel Sessions
August 26 10:00-12:00AM
Session【1】Wind Power Development and Investment
Session【2】Wind Farm Construction and Grid Connection
Session【3】Wind Turbine Supply Chain
A
B
C
10:00-10:30
FORMOSA I Wind Power Co.,Ltd
Taiwan Marine Heavy Industry
TECO Electric & Machinery Co.,Ltd
10:30-11:00
Fuhai Windfarm Corp
EGS Taiwan Limited
Red Blades Windtek Corporation
11:00-11:30
Taiwan Power Company
CSBC Corporation, Taiwan
CENYURY IRON AND STEEL INDUSTRIAL CO.,LTD
11:30-12:00
Formosa Transnational
DRAGON PRINCE HYDRO-SURVEY ENTERPRISE Co
Ming Rong Yung Business Co.,Ltd